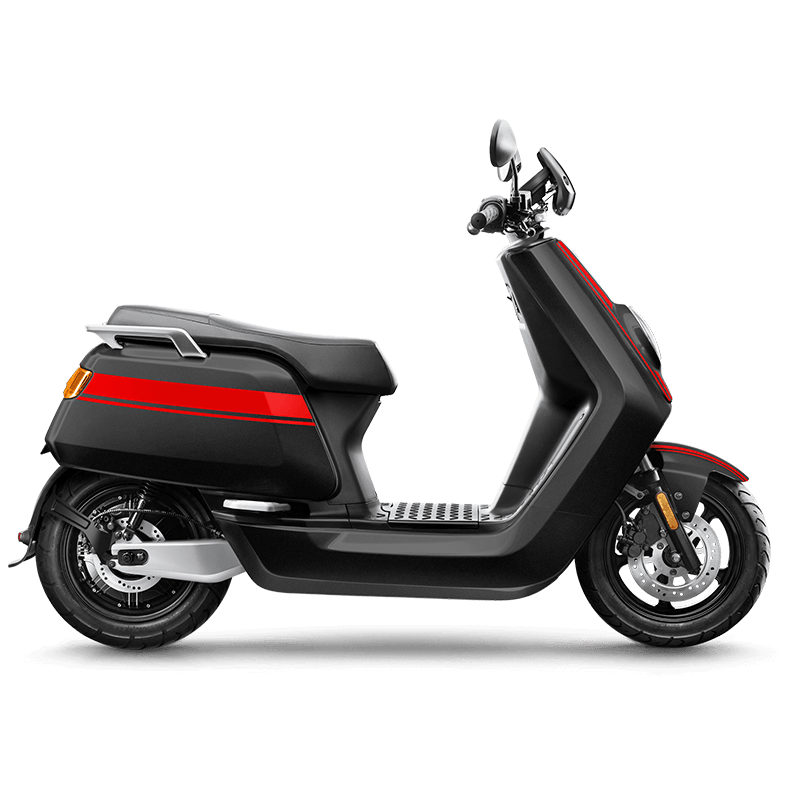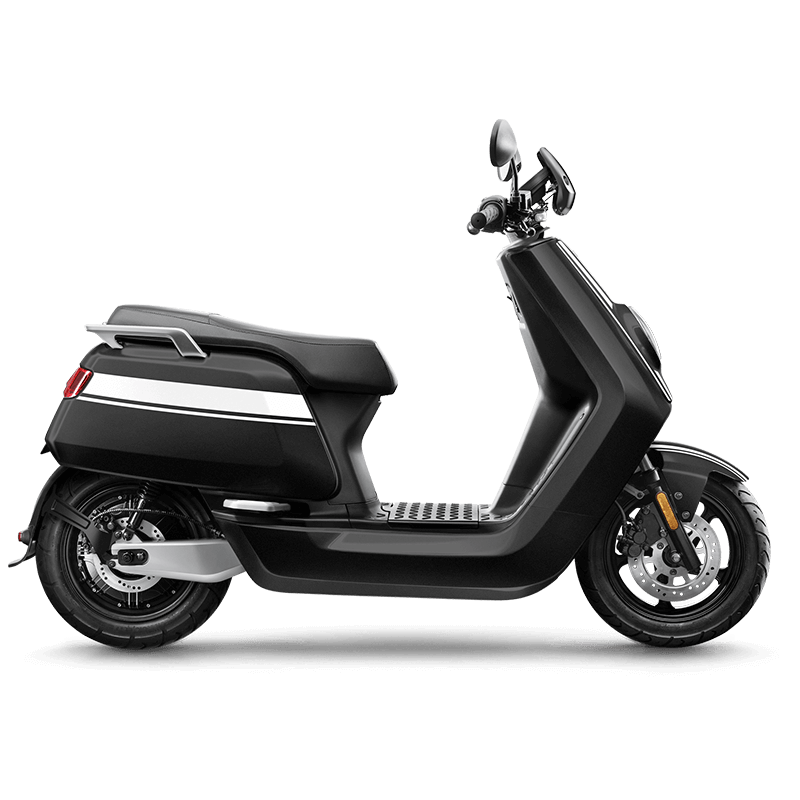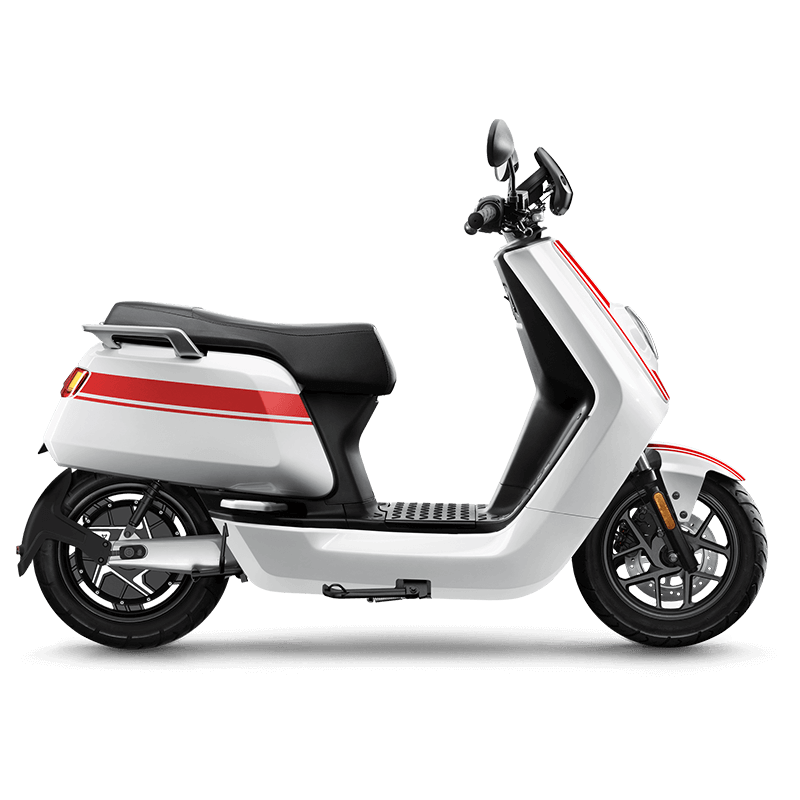 NIU NQi GTS Electric Scooter
Pickup available at 80 Prince-Arthur East
Usually ready in 24 hours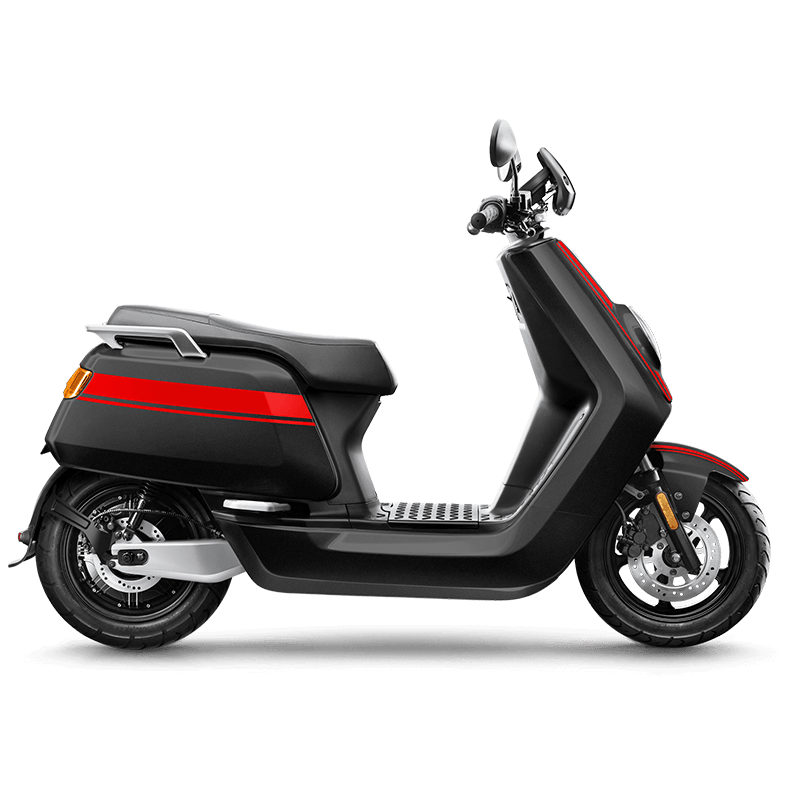 NIU NQi GTS Electric Scooter
Black/red / Extended (up to 160 km)
80 rue Prince-Arthur Est
Montreal QC H2X 1B3
Canada
+14383809880
---
APP. Connected 24/7 (live dashboard, navigation, GPS tracking, ride stats, etc.)
Range.

Up to 160 km/charge (extended version) OR 135 km/charge (standard version)

Power. 3000W Bosch motor
Portable Lithium Batteries x 2. 

60V35Ah 2100Wh x 2 (extended version) or 60V26Ah 1560Wh x 2 (standard version)

Regenerative Braking. Yes
Top Speed. 70 km/h
Warranty. 2-year warranty
Driver's License Needed. In Quebec, a car or scooter license is required to drive this model.
---
If you live in Quebec, this scooter is eligible for a $500 rebate under the Roulez Vert program.
If you find a lower price elsewhere, we will match it. Know more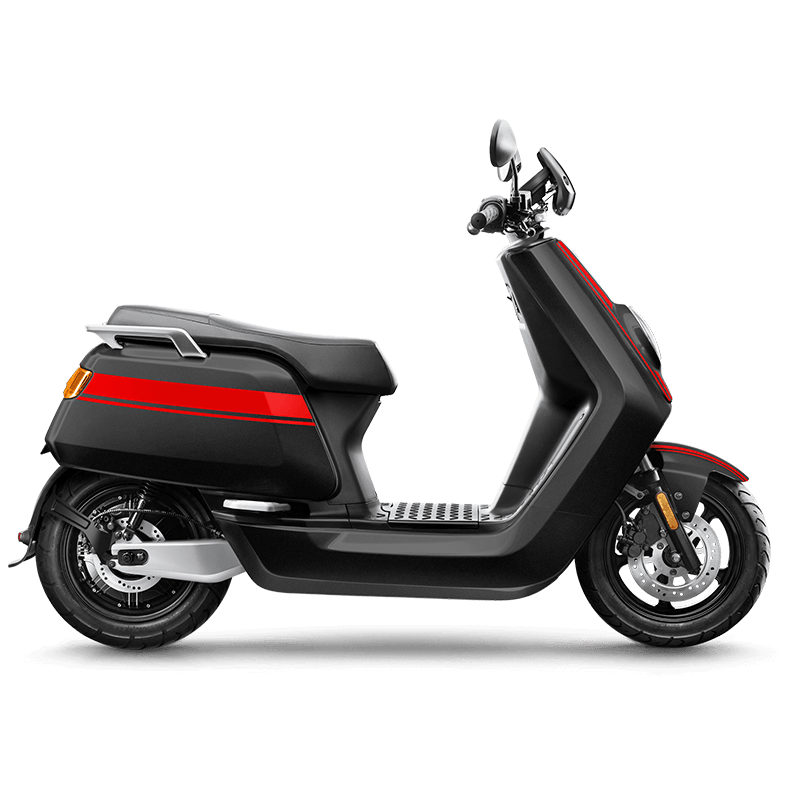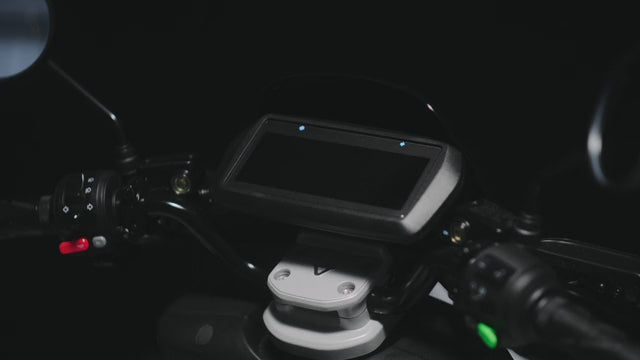 Supercharged
Out-of-the-box, NQi scooters include all the features you will want from a modern electric scooter.
160 km
Max. Range
Cover up to 135 km (standard) or 160 km (extended) on a single charge.
70 km/h
Top Speed
Keep up with traffic at a 70km/h top speed.
3000W
Power
Climb up any 32% grade hill, even with a passenger.
Connected 24/7
Pair your phone with the NIU APP and get more from your scooter: real-time location, unauthorized movement alerts, riding stats, lock/unlock scooter, remote diagnosis, etc.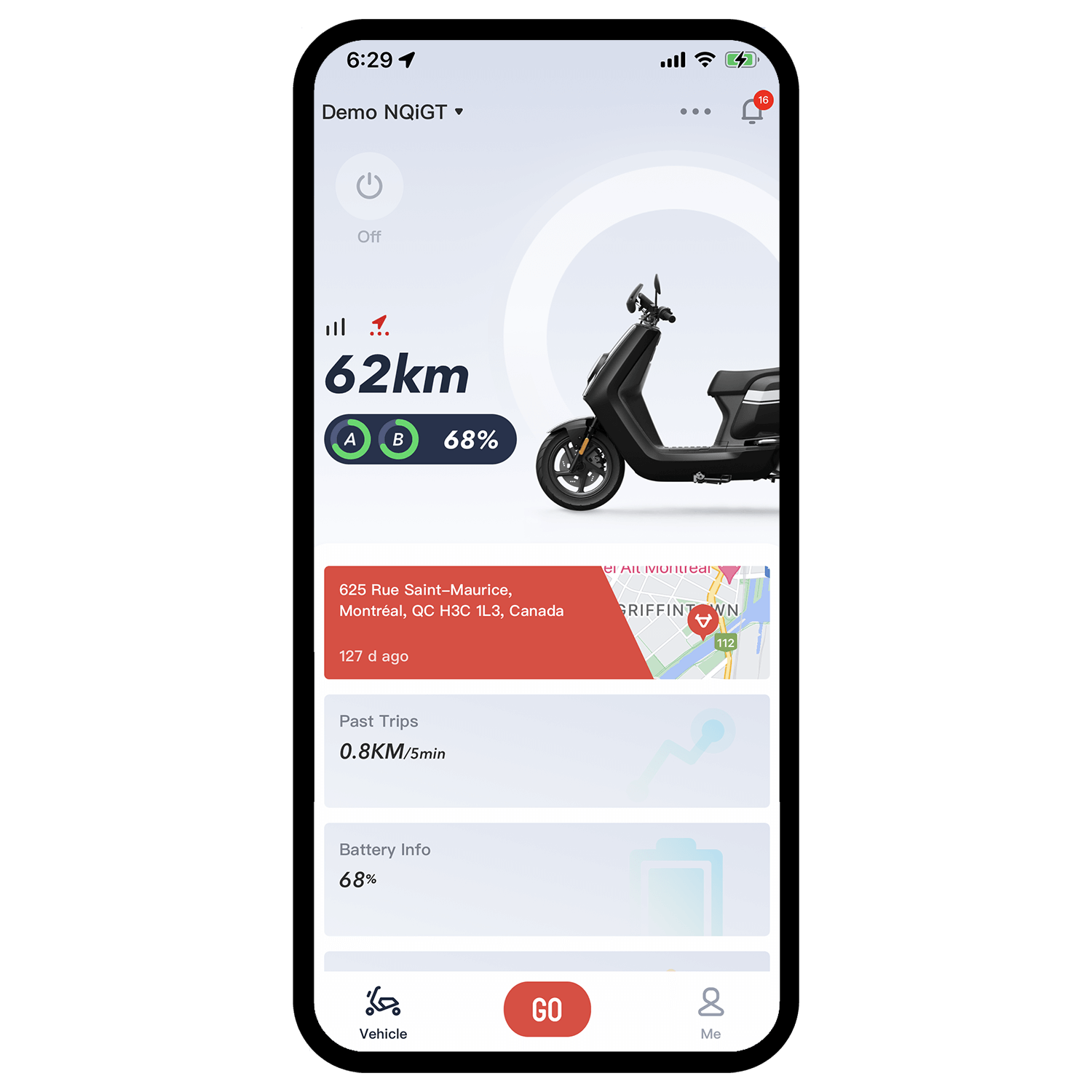 Automotive-Grade BOSCH Motor
Go from 0 to 70 km/h in seconds. NQi GTS sports a 3000W BOSCH motor for silent, powerful acceleration.
Climb up any 32% grade hill, even with a passenger.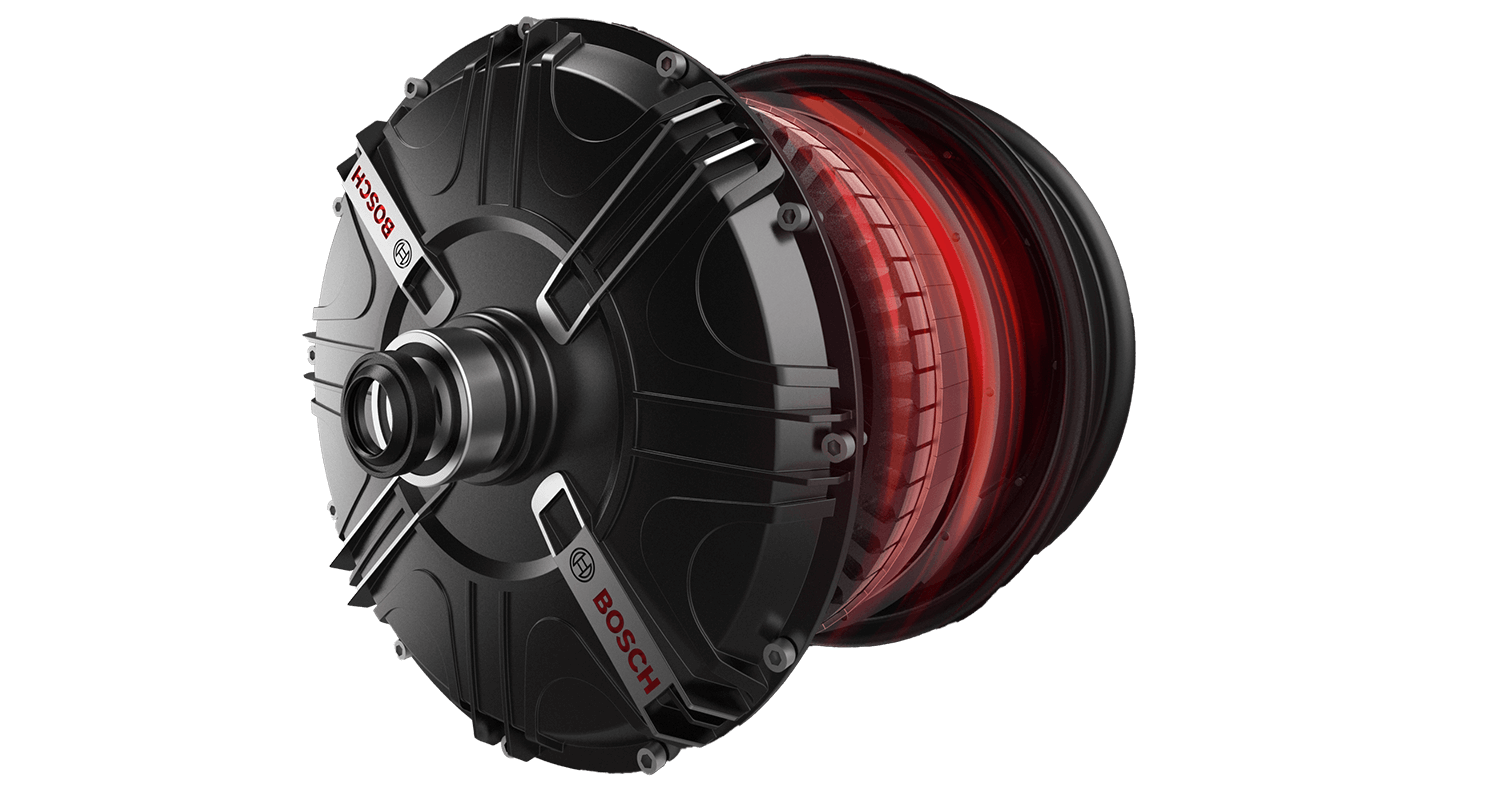 Portable Lithium Batteries
NIU NQi GTS is available in both the 160 km extended range (4200WH) and the 135 km (3120WH) standard range. The extended version features Panasonic battery cells.
Removable (12 kg Each)・ 2-Year Warranty ・5-Year Lifespan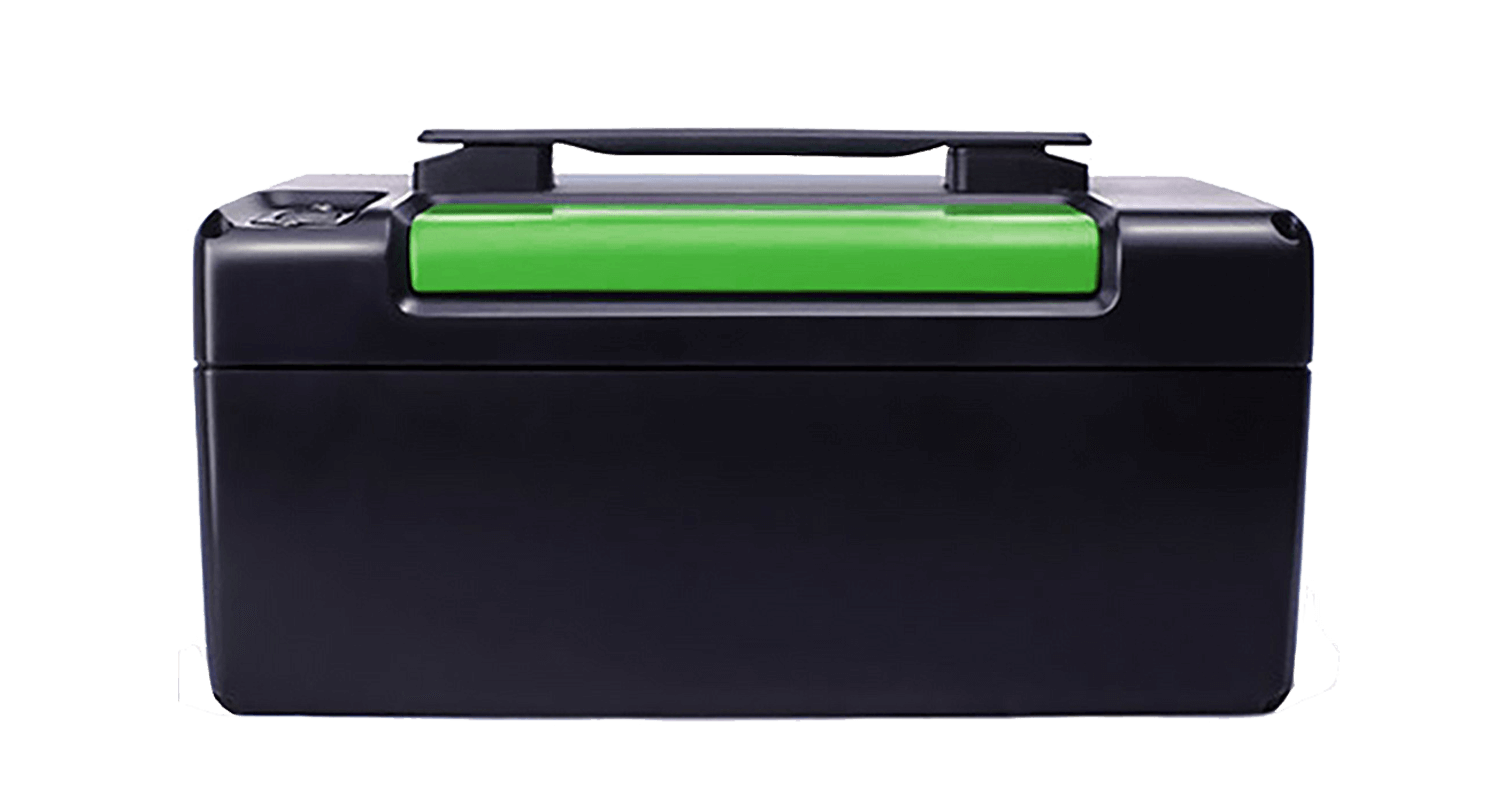 More Features
NQi scooters are engineered with riders in mind.
CBS + Regenerative Braking Technology
If you need to brake in an emergency, the CBS braking system will apply both front and rear brake at same time, reducing stopping distance.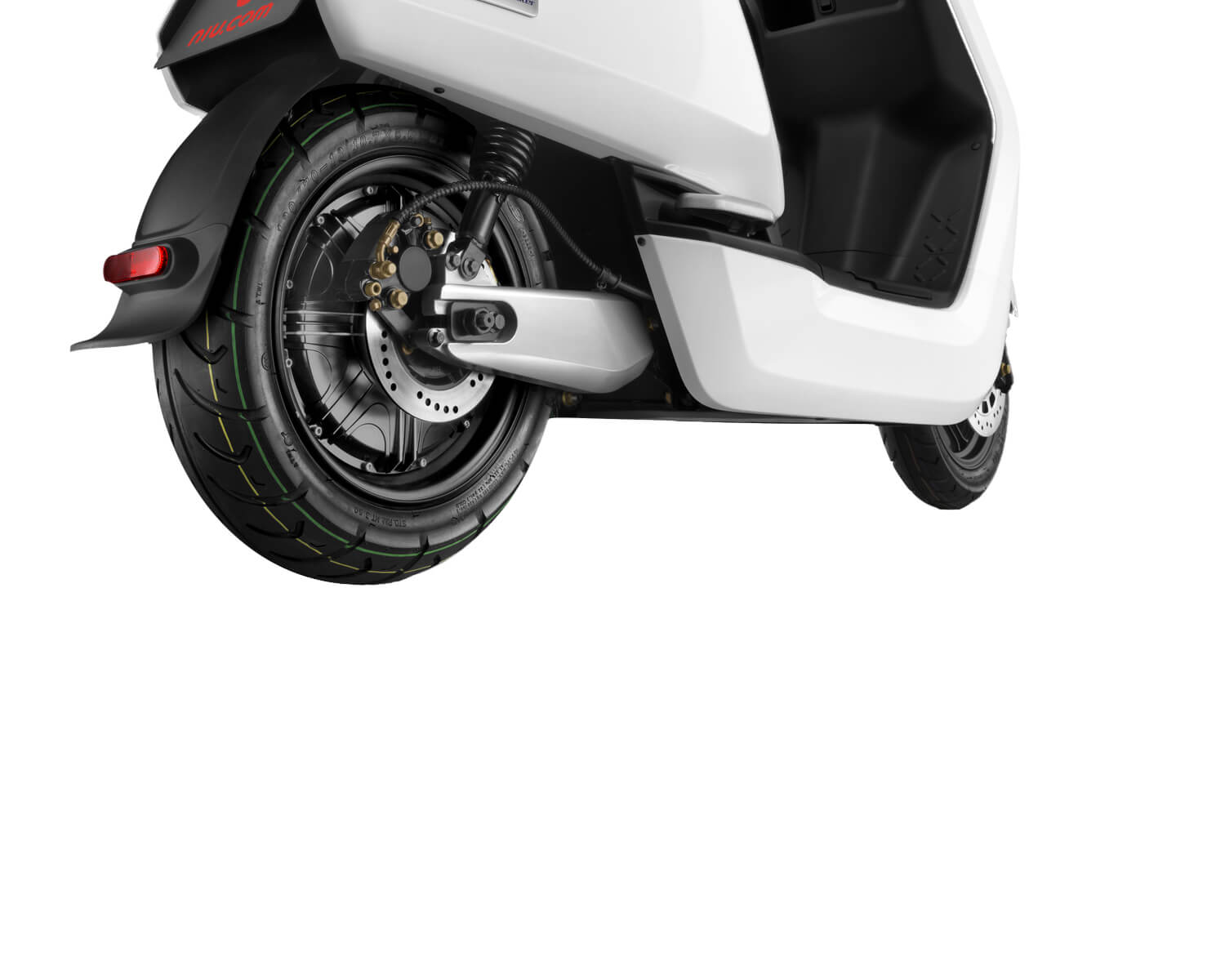 Regenerative braking allows you to recover up to 10% of the kinetic energy that would otherwise be lost during braking.
Combined Braking System (CBS) means that both the front and rear brakes are applied at same time. It is the most effective way of braking, for new riders.
The hydraulic suspension system is responsive and delivers great comfort.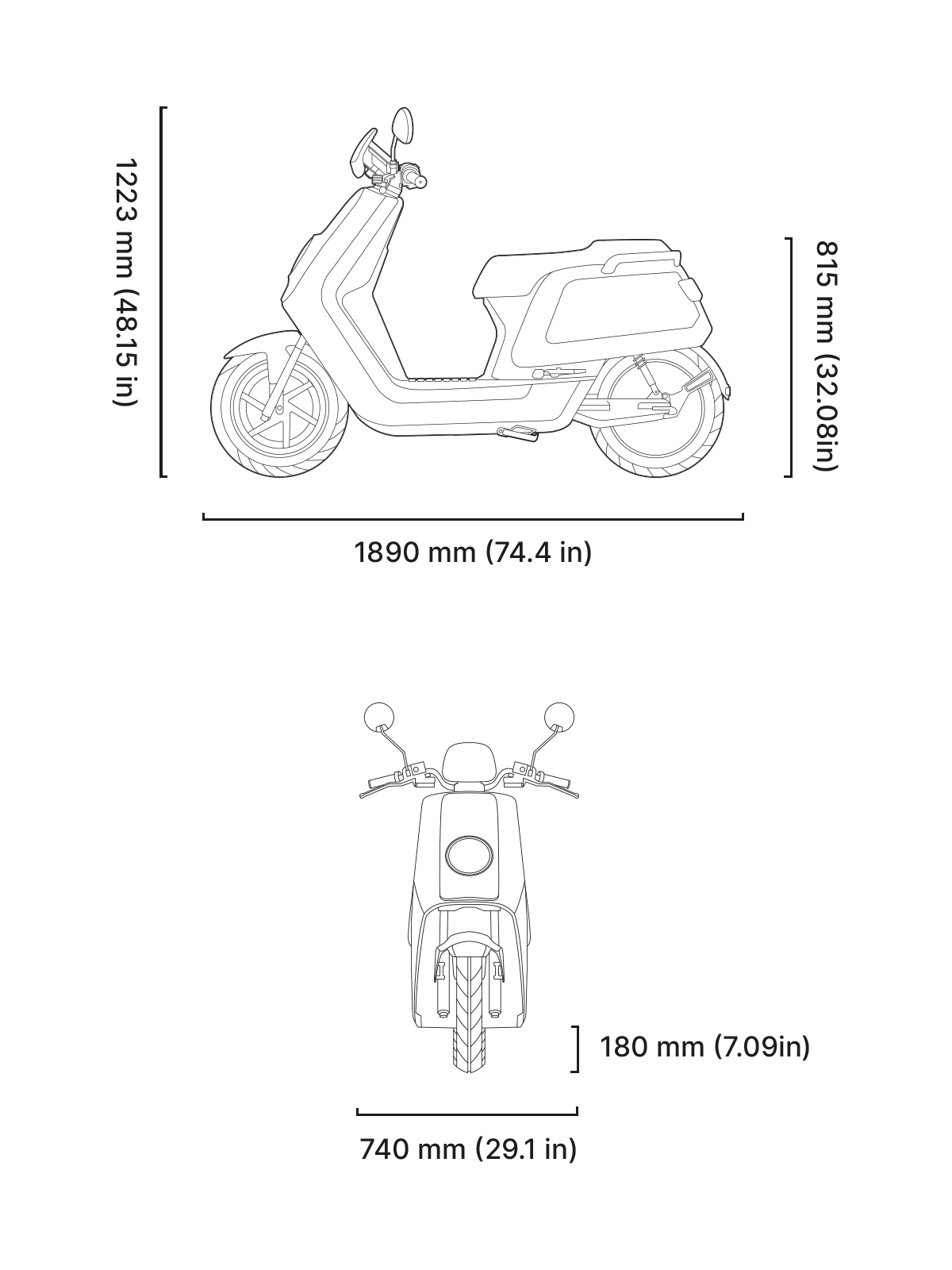 Batteries
Max. Range
Extended: 160km (99.4mi)
Standard: 135km (83.9mi)
Type
Lithium
Capacity
Extended: 60V35h (2100WH) x 2
Standard: 60V26Ah (1560WH) x 2
Portable
Yes
Charging Time
Under 7h
Weight
Extended: 12kg (26.5lbs) x 2
Standard: 11.5kg (25.4lbs) x 2
Power
Motor Brand
BOSCH
Peak Power
3100W
Rated Power
3000W
Climbing Ability
32%
Riding Modes
3 Modes
E-Save
Sport
Dynamic
Connectivity
NIU App
24/7 connectivity
GPS tracking
Anti-theft alerts
Speed modes
Ride statistics
Remote diagnosis
Over-the-air updates
Braking System
Regenerative
Yes

Front Brake
200mm CBS

Rear Brake
180mm CBS
Wheels/Tires
90/90-14 (front)
110/80-14 (rear)
Tubeless
Puncture Resistant
Dimensions
Height x Length x Width
1223mm x 1890mm x 740mm
48.15in x 74.4in x 29.1in
Seat Height
815 mm (32.08in)
Seat Length
600mm (23.6in)
Ground Clearance
180 mm (7.09in)
Vehicle Weight (Incl. Batteries)
Driver's License
A car or scooter (moped) license is required to drive this model. We recommend checking with the local laws to validate what license you need to drive this model in your province and how to obtain it.