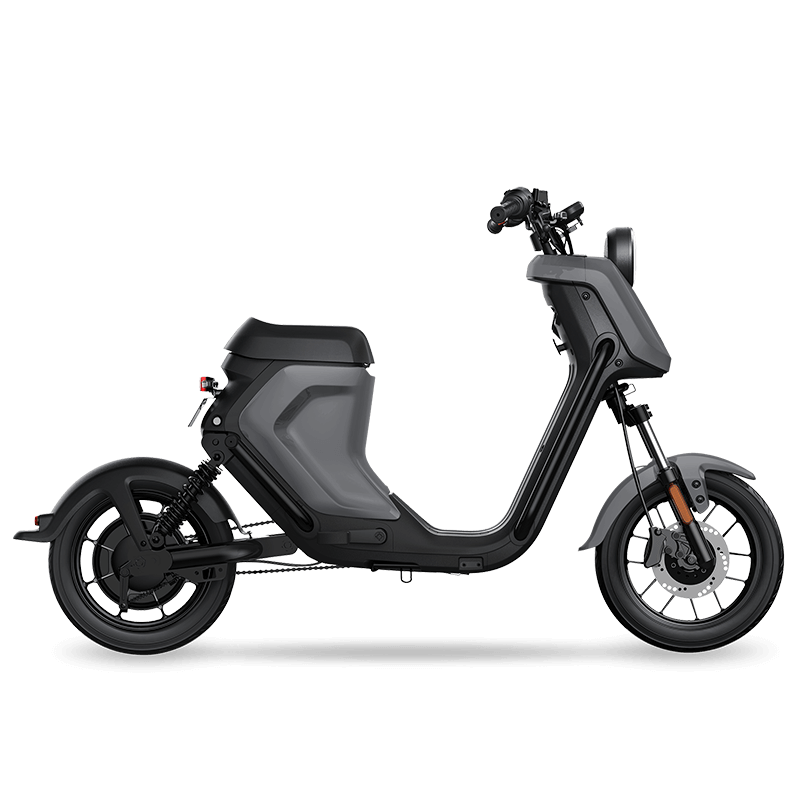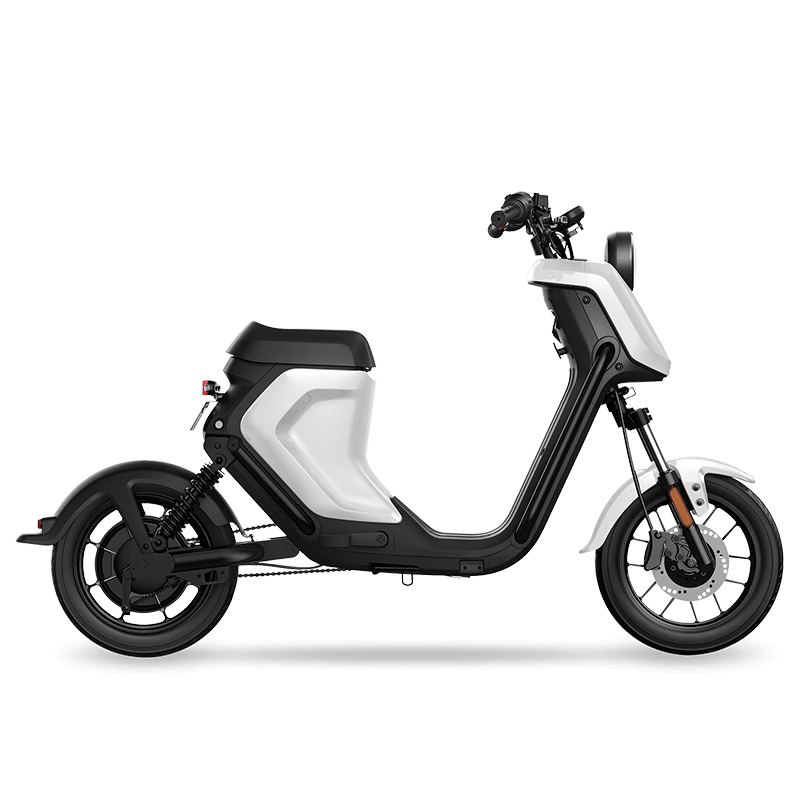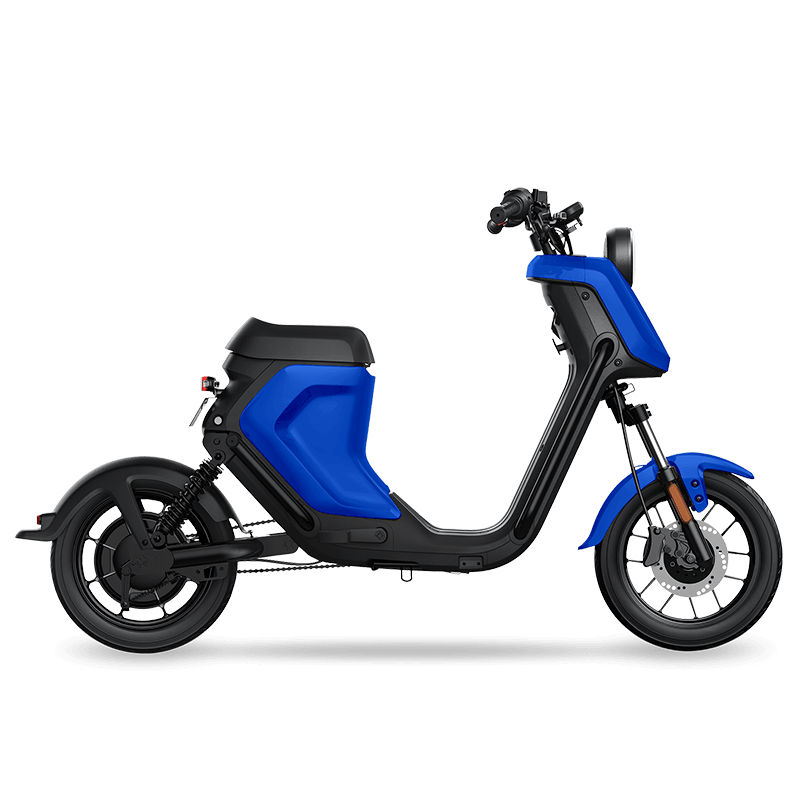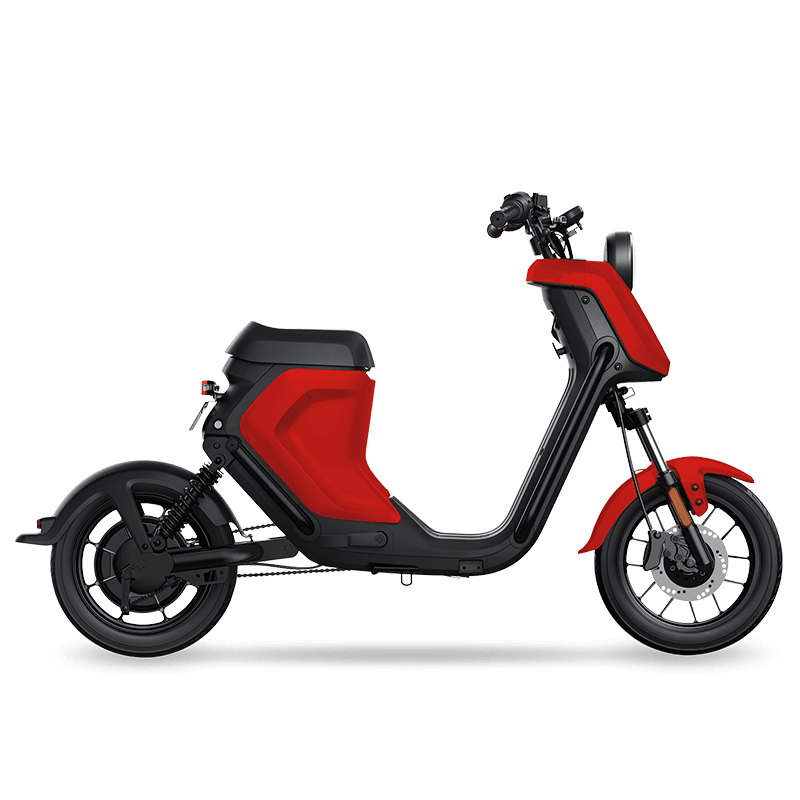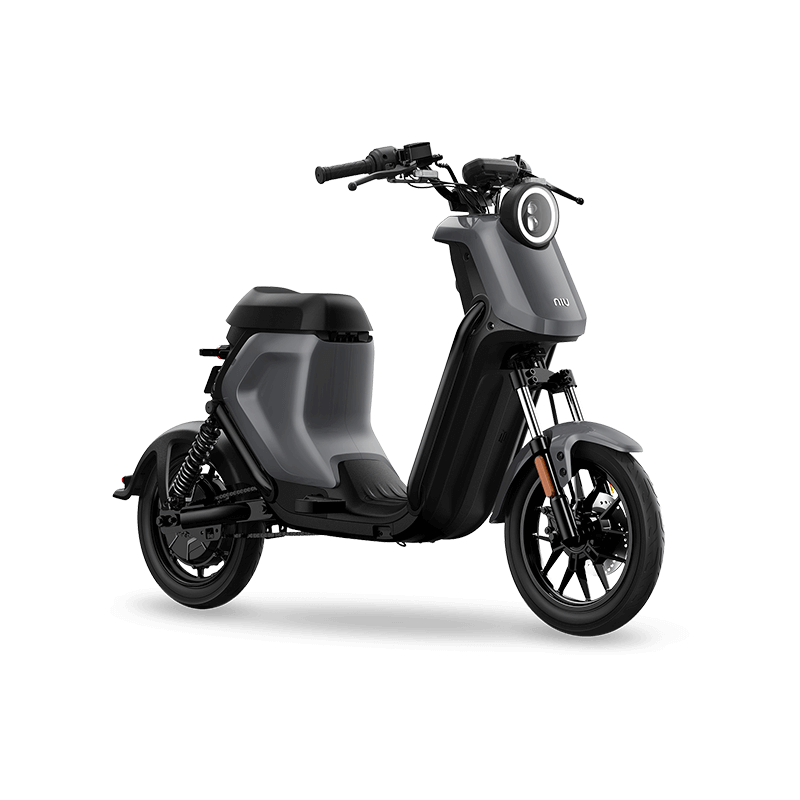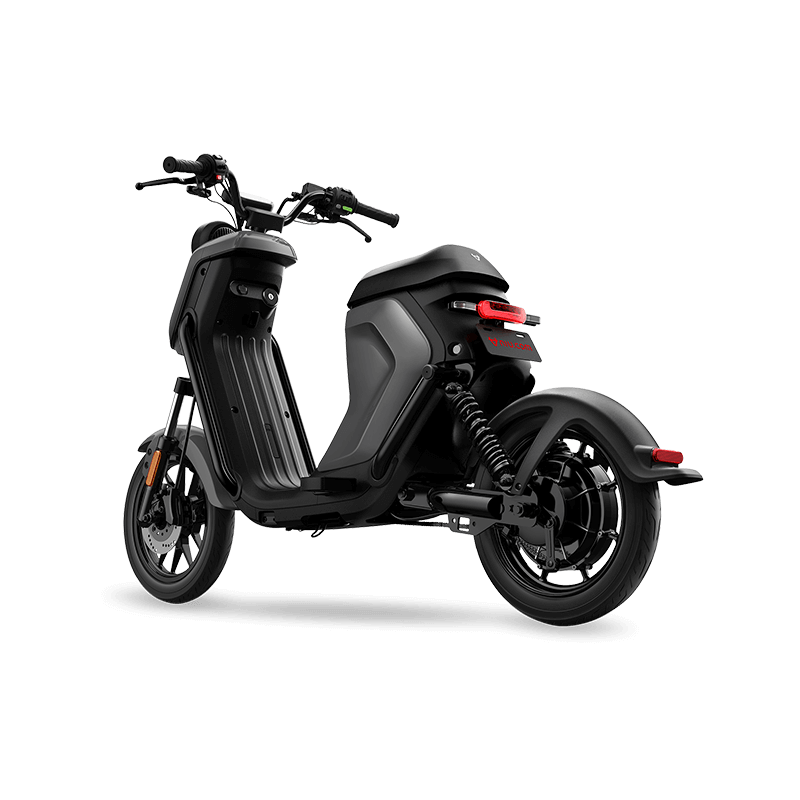 NIU UQi+ Electric Scooter
Pickup available at 80 Prince-Arthur East
Usually ready in 24 hours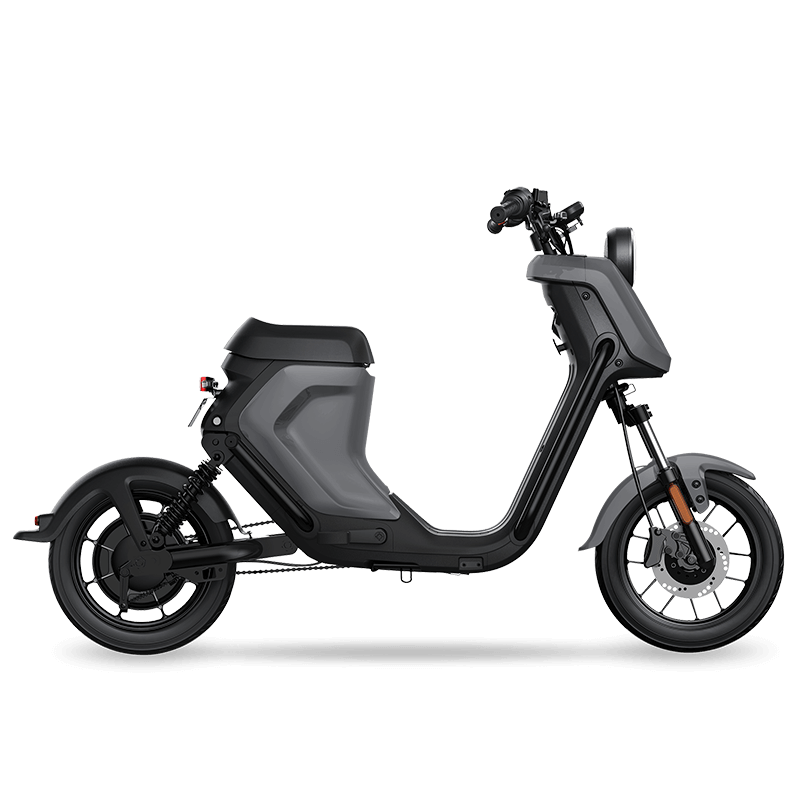 NIU UQi+ Electric Scooter
Grey / Standard 85 km range
80 rue Prince-Arthur Est
Montreal QC H2X 1B3
Canada
+14383809880
---
Smart. Connected 24/7 via the Niu APP with real-time GPS Tracking, riding stats, remote diagnosis, etc.
Range. Up to 85 km (31Ah) or 115 km (42Ah)
Power. 500W motor
Battery. Portable lithium battery 
Regenerative? Yes
Charging Time. 1-8 hours
Max speed. 32 km/h
Pedals. Yes
No Driver's License Needed. Legally, it's an electric bicycle.
---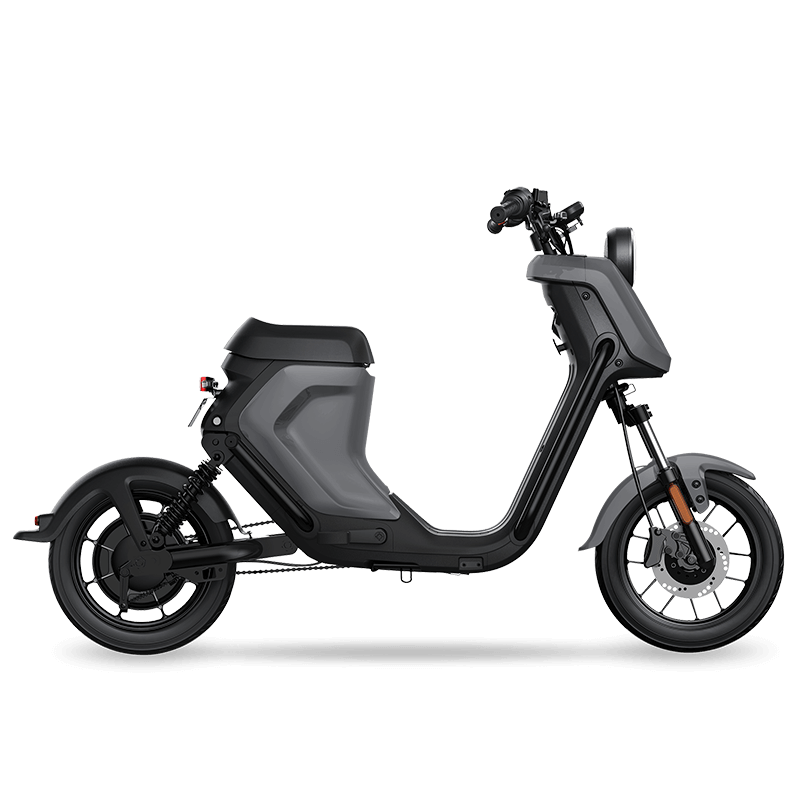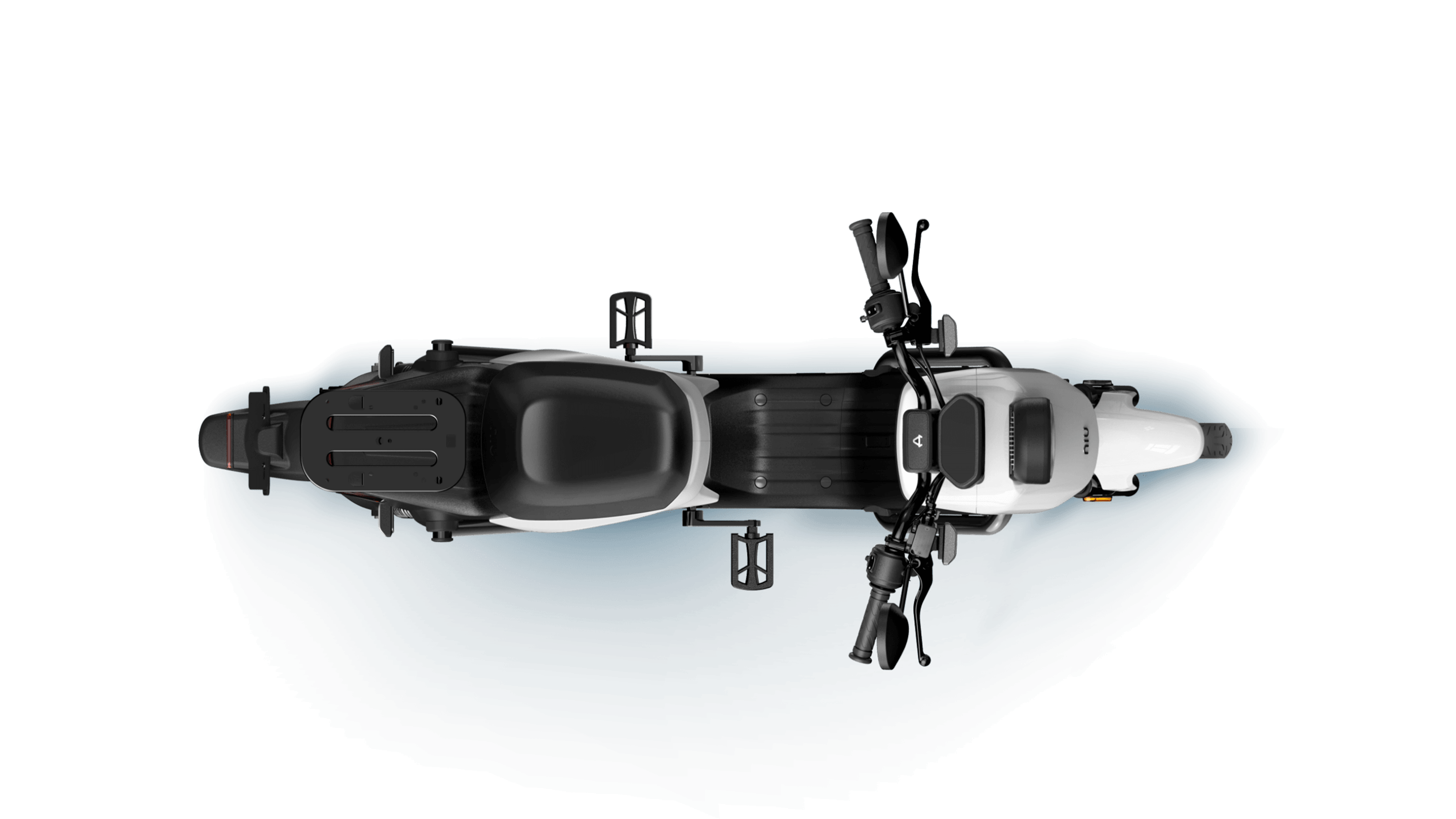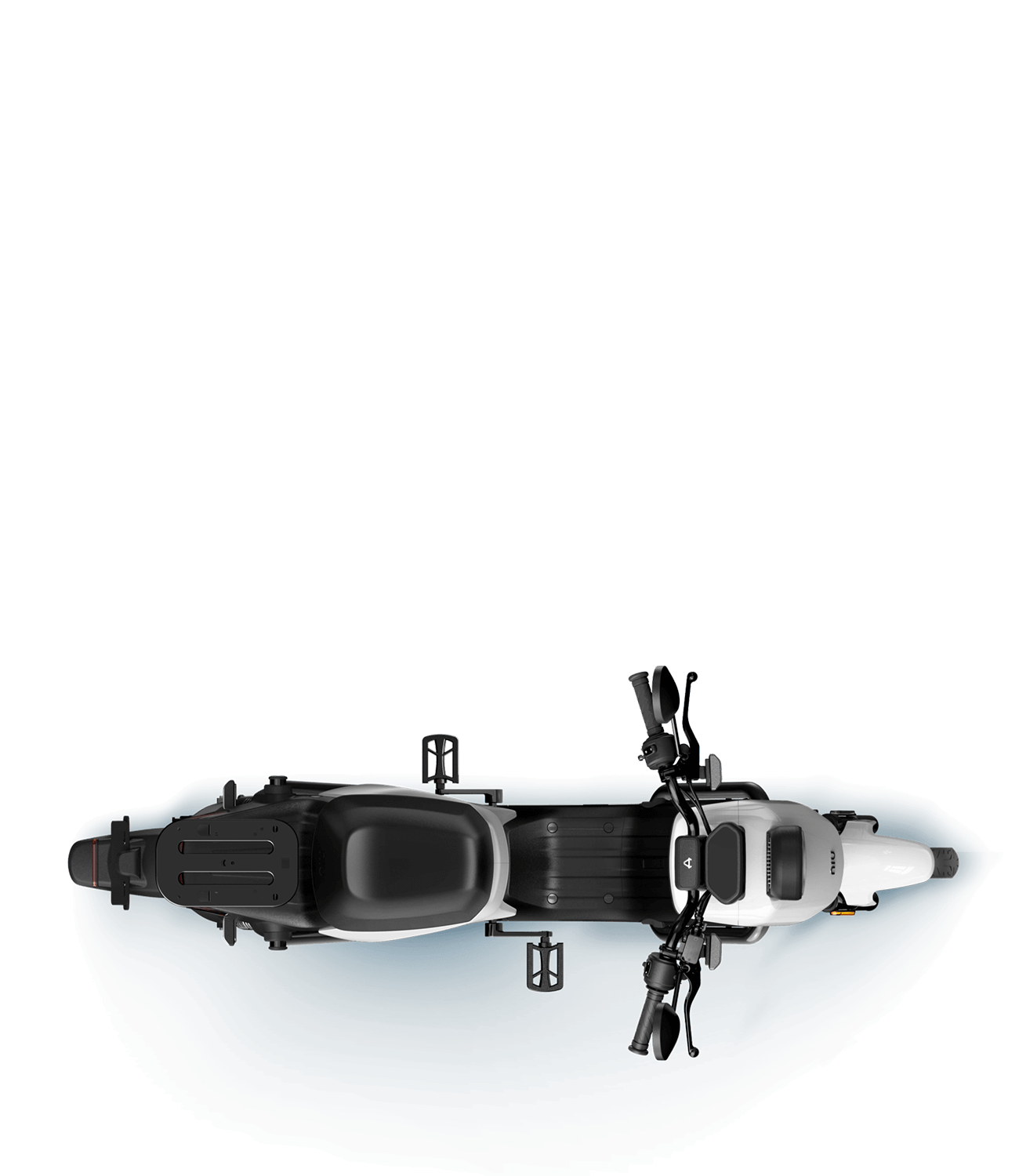 Fast, Easy Commute
The UQi+'s light, sleek design makes it fast and easy to move around traffic.
115 km
Choose your range. NIU UQi+ is available in both the standard range (85 km) and the 115 km extended range.
Unlicensed Driving
If you are 18+ you don't need a driver's license for the UQi+. Legally, it's a bike.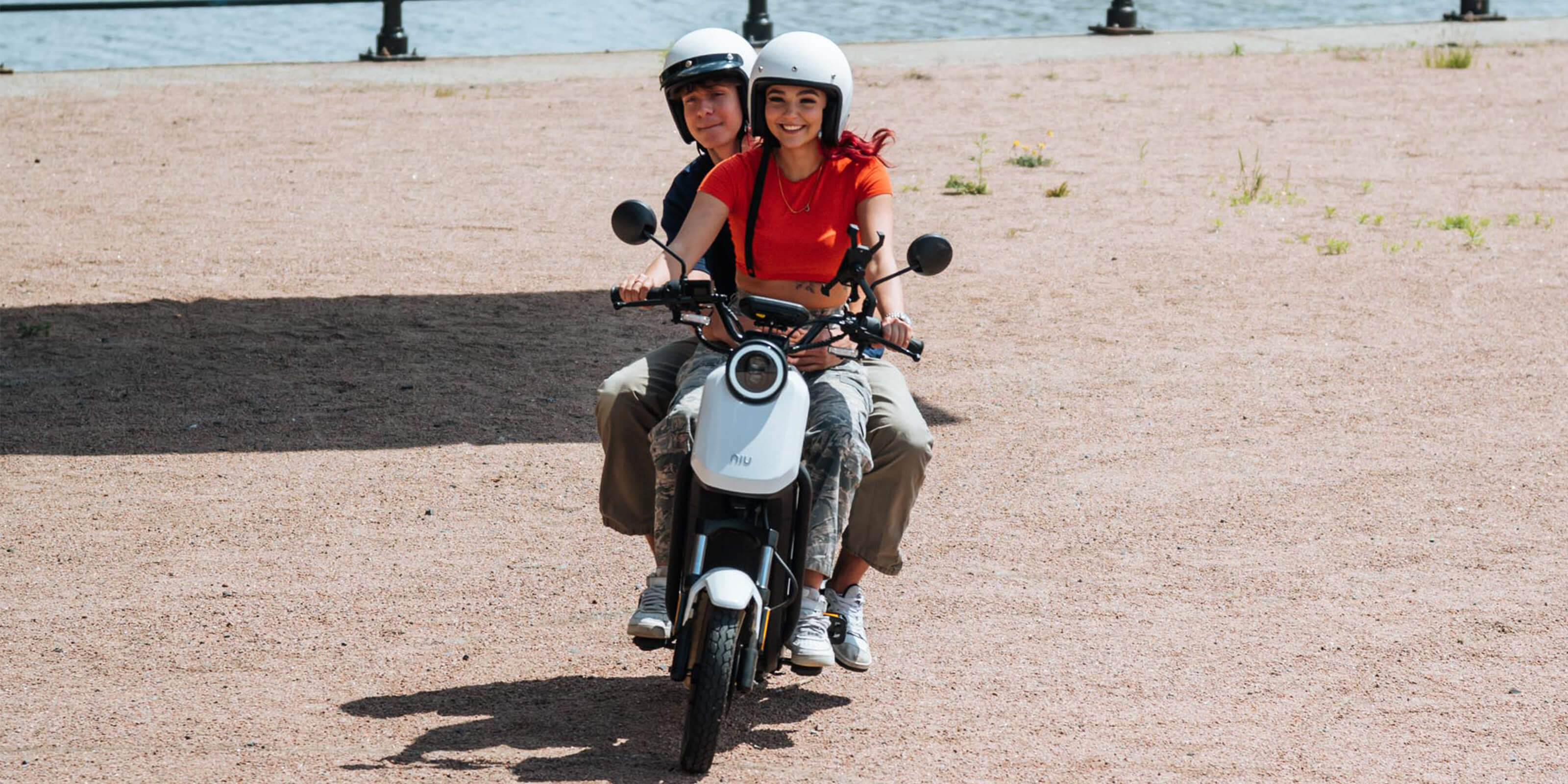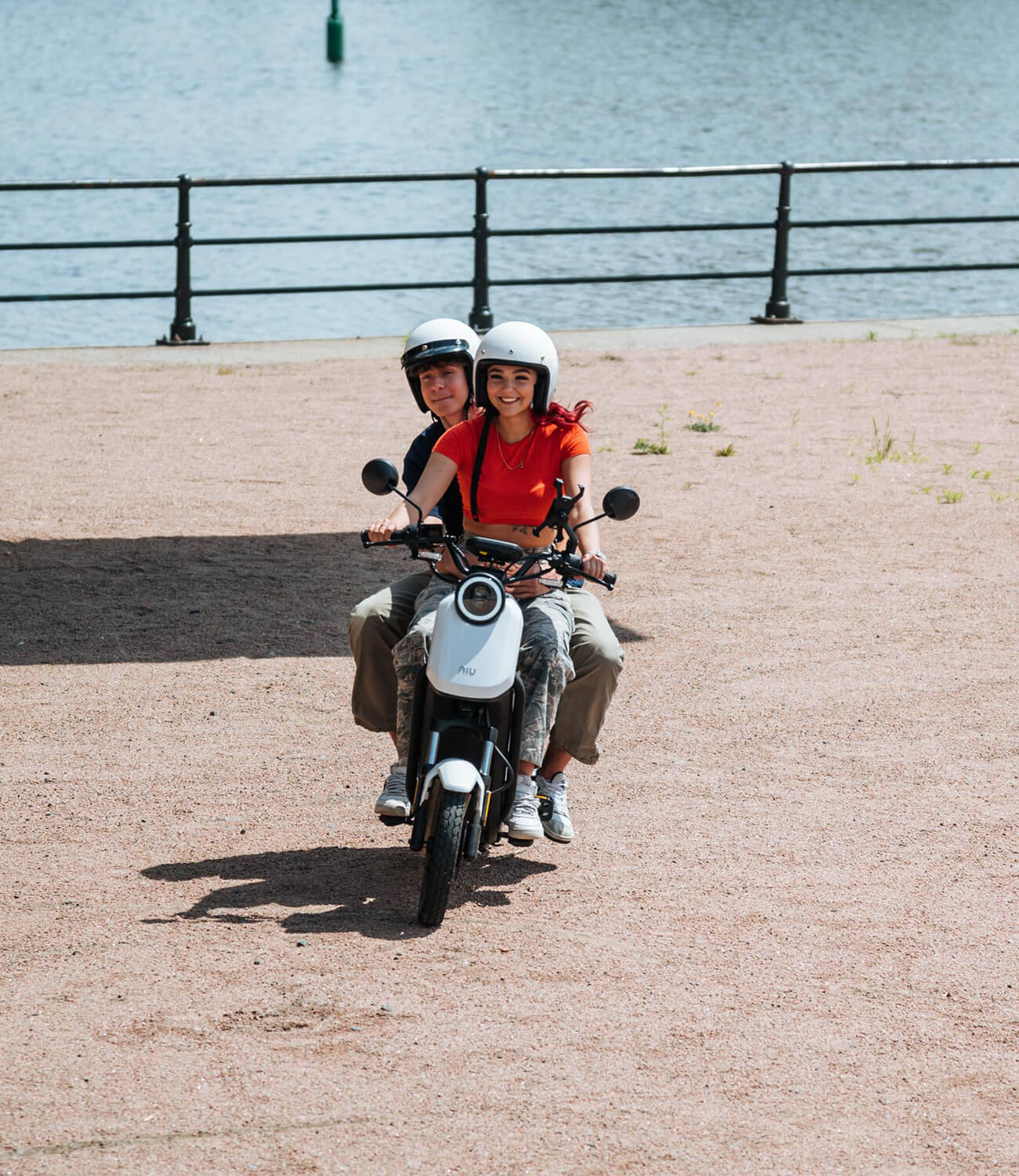 Seats One or Two
Two can ride with the extra seat kit.
Removable Battery for Easy Charging
Pull out the lightweight lithium battery and charge it separately at home, at work or on the go. You can buy extra ones so that you'll always have a fully charged battery to swap.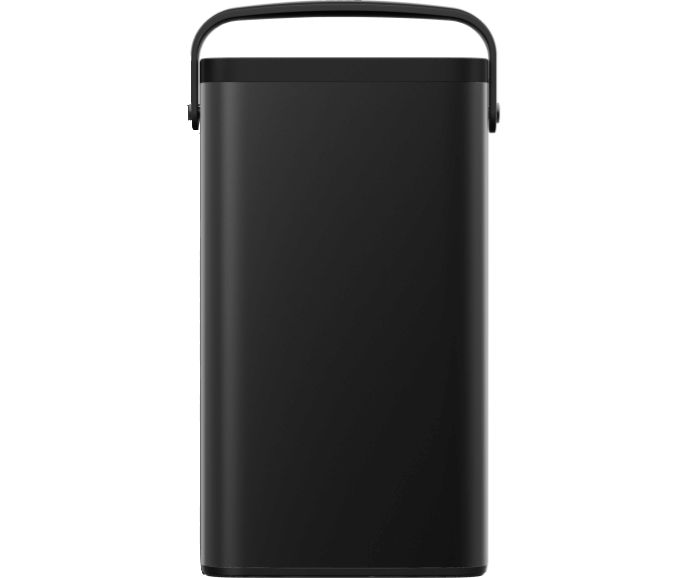 Connected 24/7
Pair your phone with your NIU scooter and get access to: real-time GPS tracking, unauthorized movement alerts, riding stats, one-click service support, lock/unlock scooter, and much more.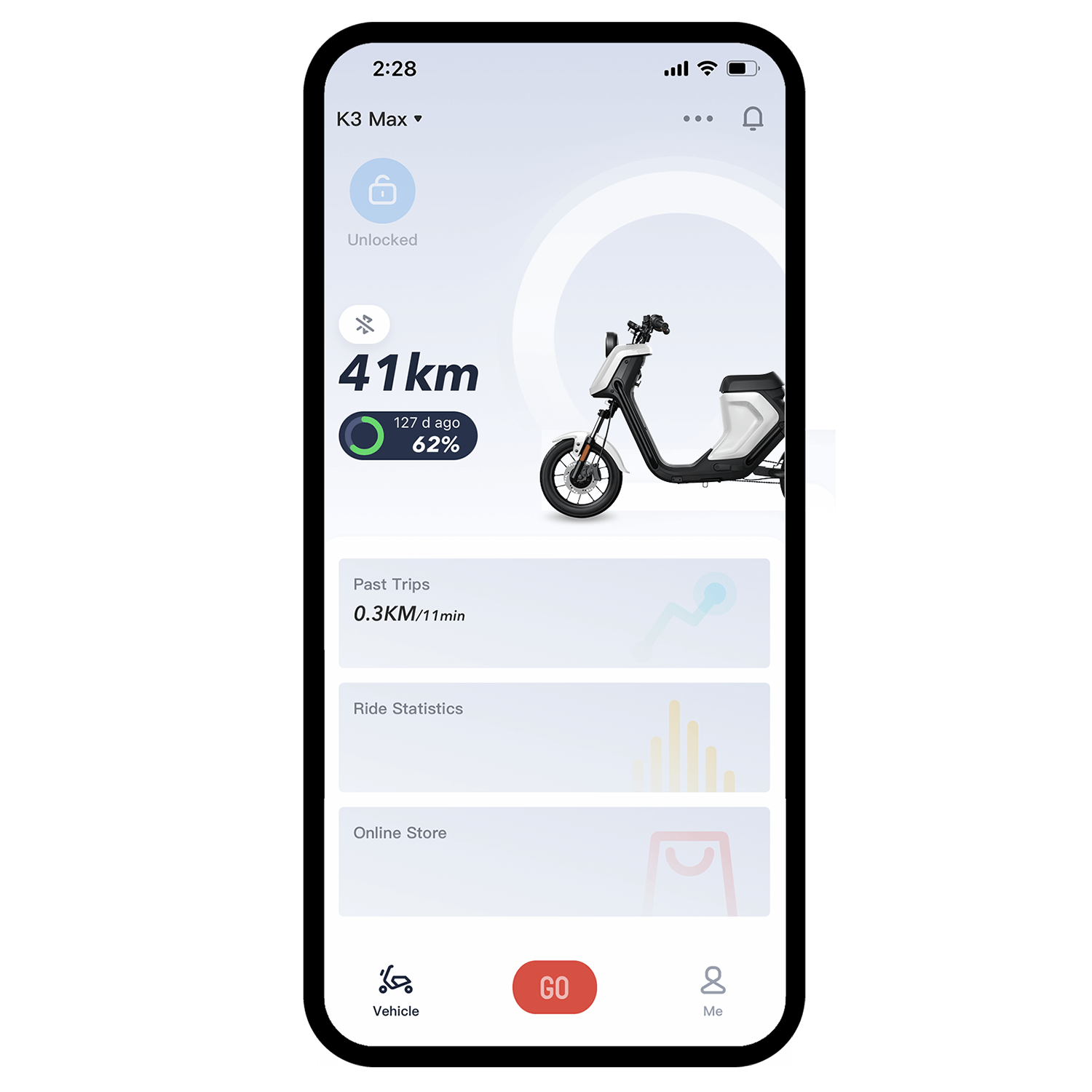 Reliable
NIU is known for its premium performance scooters offering a next-level experience. 
Regenerative + EBS Braking
Stop fast and get more range in between charges with the next-generation braking system.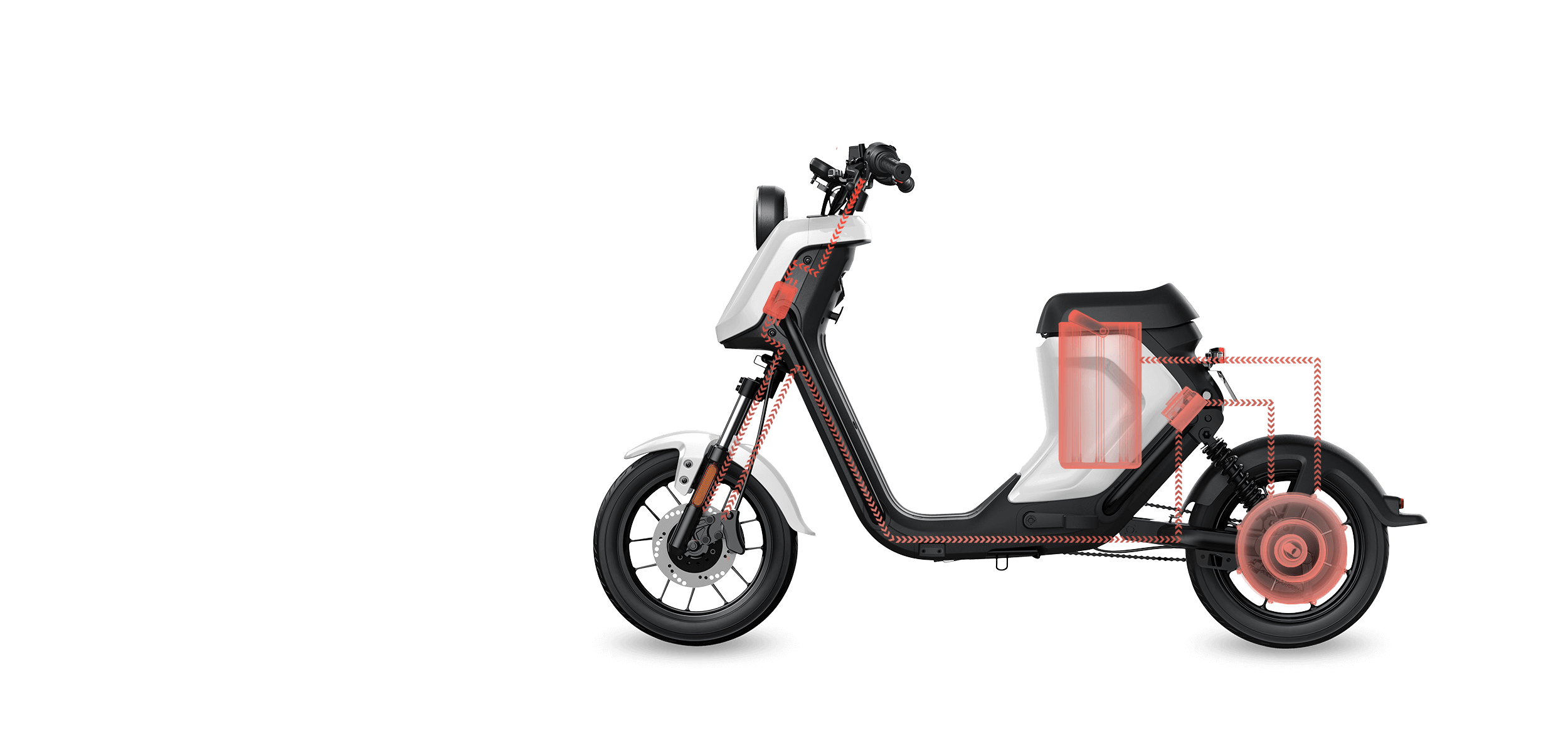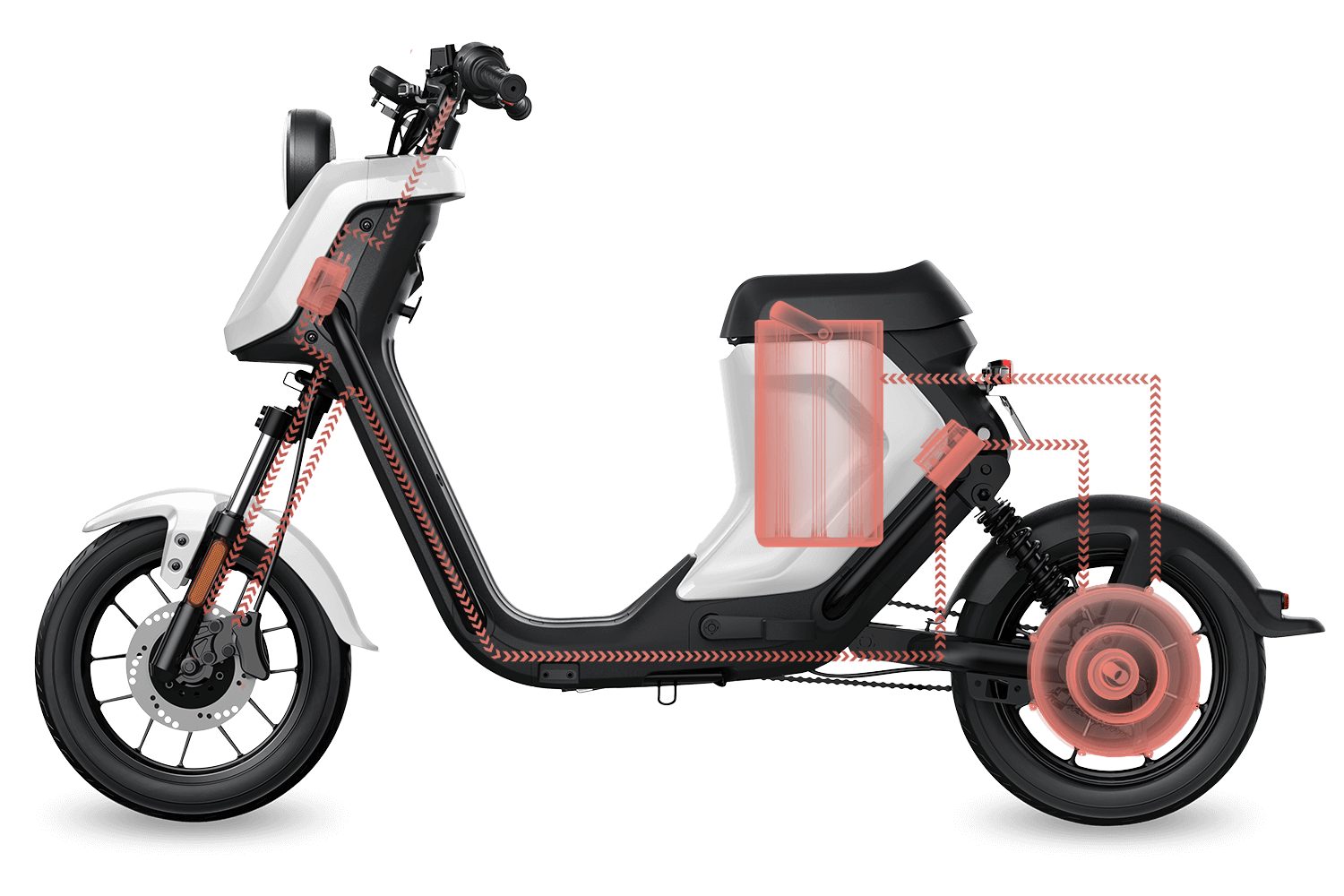 Anytime you apply the brake, kinetic energy is converted back into the battery and stored for later use.
360° LED Lighting System
See or be seen day and night with a full LED lighting system.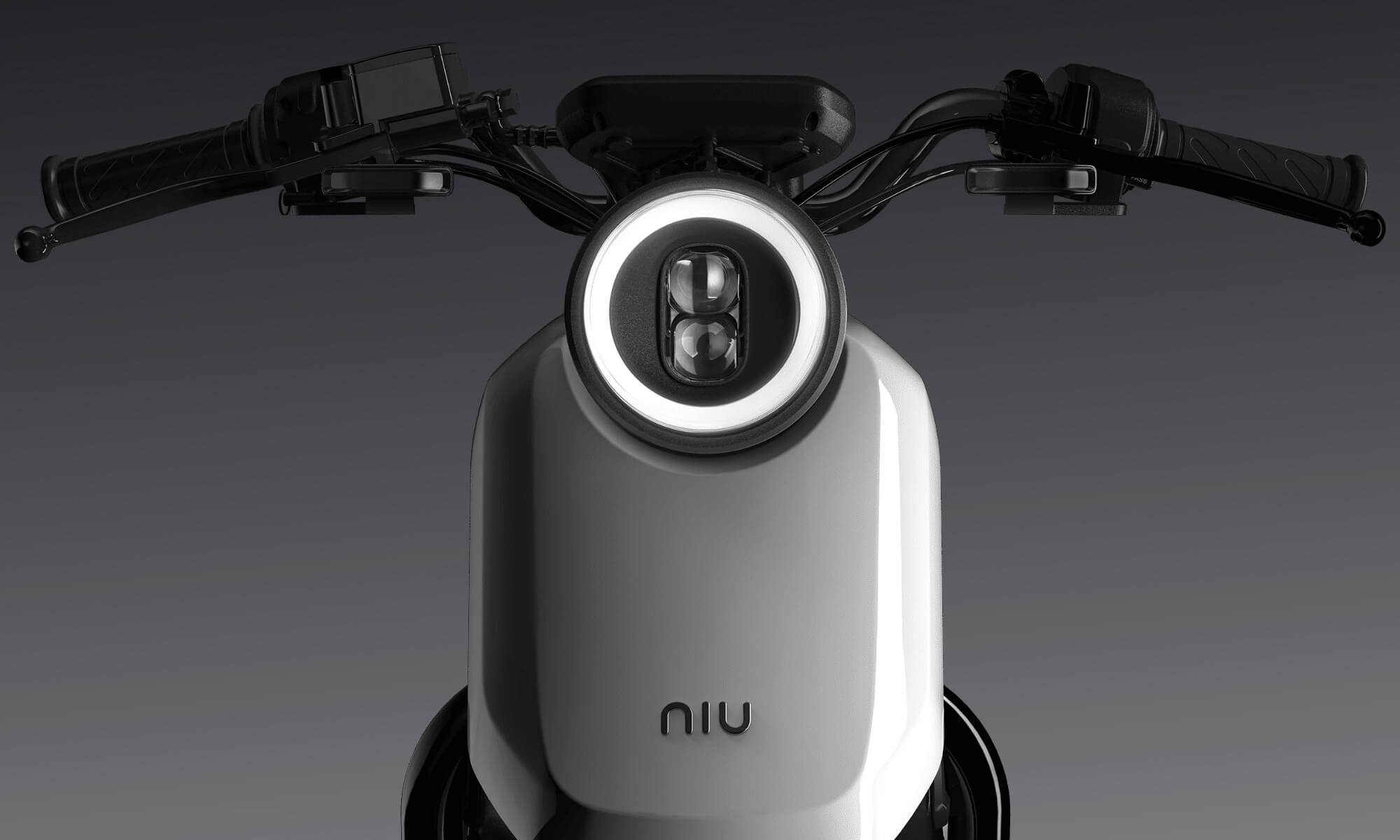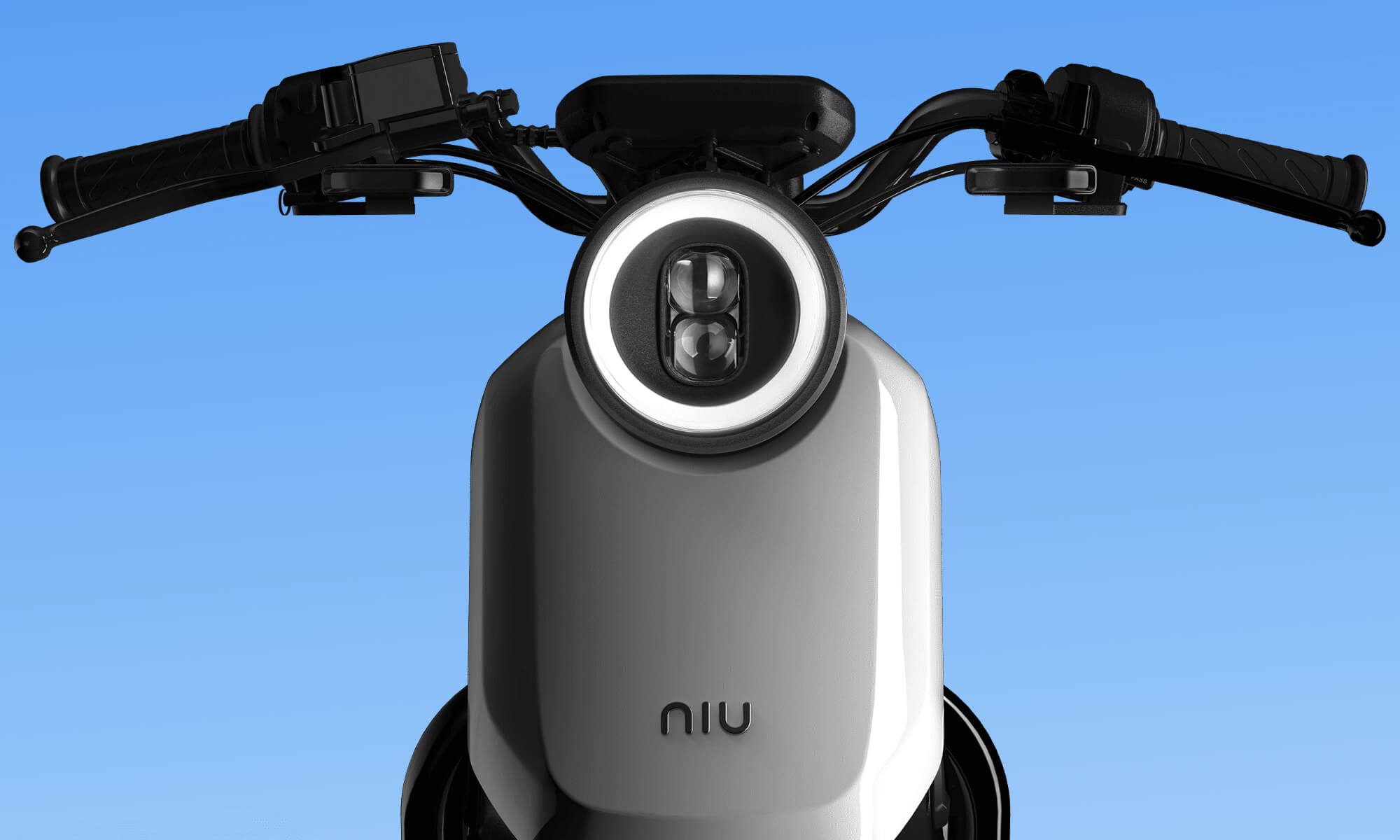 Convenient
NIU UQi+ was built with convenience in mind.
Battery
Max. Range
Extended: 115km (71mi)
Standard: 85km (53mi)
Type
Lithium
Capacity
Extended range: 48V42Ah (2016WH)
Standard range:  48V31Ah (1488 WH)
Portable
Yes
Charging Time
Under 7h
Weight
11kg (24.2lbs)
Power
Motor Brand
NIU
Peak Power
750W
Rated Power
500W
Climbing Ability
13%
Connectivity
NIU App
24/7 connectivity
GPS tracking
Anti-theft alerts
Speed modes
Ride statistics
Remote diagnosis
Over-the-air updates
Braking System
Regenerative
Yes
Front Brake
Hydraulic disc brake
Rear Brake
Drum brake (rear)
Wheels/Tires
Worry-Free
Tubeless
Puncture Resistant
Size
305mmx57.15mm (16inx2.5in)
Dimensions
Height x Length x Width
1052mm (H) x 1740mm (L) x 704mm (W)
41.42in (H) x 68.5in (L) x 27.7in (W)
Seating Capacity
2 people (with extra seat kit)
Vehicle Weight (Incl. Batteries)
No Driver's License
Riders 18+ do not require a driver's license in most provinces. As laws vary per province, please check with your local authorities or ask our customer service prior to purchase.